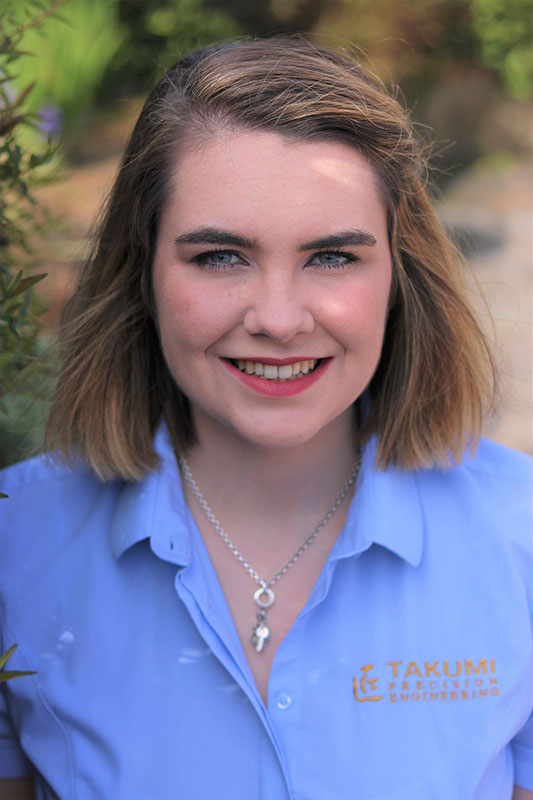 Maeve Guilfoyle, whom the SID participants met during the SID Congress, is one of the 30 under 30 when Manufacturing Engineering are presenting the Future Leaders of Manufacturing 2018.
Maeve Guilfoyle: I feel very humble for being selected. I'm one of 8 women and the only person selected outside north America and Canada.
Maeve Guilfoyle made the unlikely transition from music to manufacturing. "Since I was 12 years old," said Guilfoyle, "music was all I wanted to do." Her attitude changed once she began taking college music courses. The classwork was too freeform and ill-suited to the way Guilfoyle learns.
She took a break from her music classes and took a job at Takumi Precision Engineering in Limerick, Ireland, on a six-month contract. "Maeve's appetite for learning and developing led Takumi to offer her a scholarship in precision engineering at the Limerick Institute of Technology," said her nominator, Donal Galligan, Takumi operations manager.
Guilfoyle spends two days a week on her studies and the other three working. "She was at the top of her class last year," said Galligan, "an impressive achievement considering she is the only woman in her class."
"I am really enjoying classes on statistical process control, Six Sigma, and Lean," she said. "I love anything that makes a system flow better, work cleaner and makes processes as close to poka yoke as possible, which I feel is important for any small company."
Guilfoyle plans to continue on to a master's in engineering once she completes her bachelor's degree.
Takumi has grown by 25% since Guilfoyle joined the company and Galligan says she owns a share of that growth because of her dedication to doing things properly and efficiently.
During her time at Takumi, Guilfoyle has "developed a passion for promoting all things manufacturing," said Galligan. "Through a local program, she encourages secondary school students, especially girls, to go into careers in engineering."
Read the full article:
30 Under 30: Recognizing the Future Leaders of Manufacturing 
---